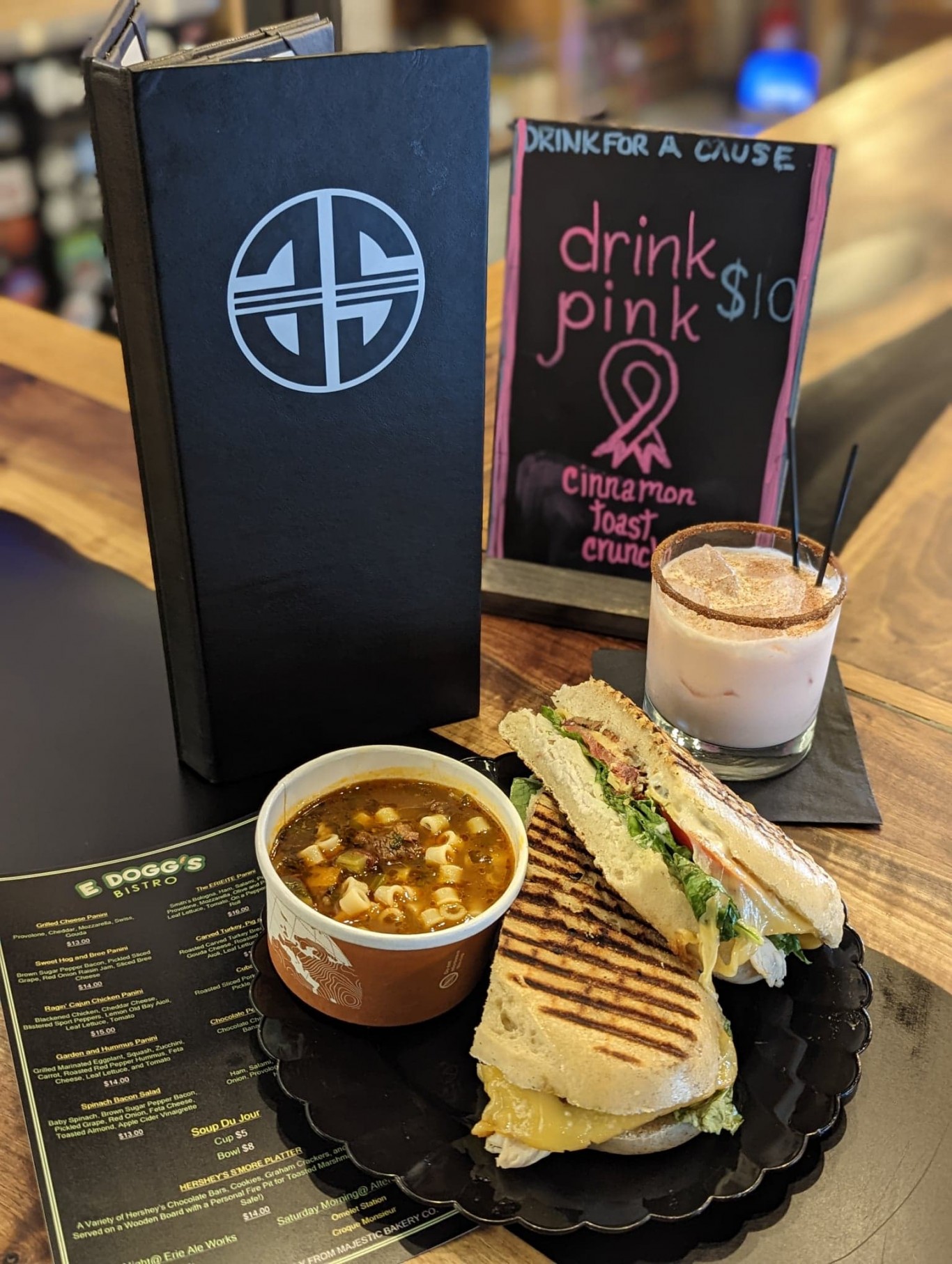 e doggs pop up bistro
Tuesdays 4-9





Wednesdays 4-9





Saturdays 4-9



Brunch and Omelet Bar Saturdays  12-3


Offering soups, salads & paninis made with freshly baked breads from the Majestic Baking Company. Don't forget about the Group S'mores Platter!


altered State EVENTS
We host more live local and regional music than anyone in Erie !!!
Altered State Distillery is a strong supporter of local and regional musicians, food trucks, breweries, artists, even animal shelters . We host open jam sessions every Thursday and live local and regional acts every Friday and Saturday night year round. Sunday afternoons in the summer months we host live outdoor music, reserving one Sunday/month for our Arts and Casks Handmade Vendor Fairs
Search for the Altered State Band Café on Spotify and YouTube if you're interested in a comprehensive playlist of the bands we've been honored to host.
**Links to both sites on the bottom of the page. We are also in the process of uploading our recorded snippets to YouTube from some of our live shows, distillations, production moments, FB ads and the like. Check it out!
Food Trucks and Pop-Ups are also a big part of what we do. We can't call it an "event" without them. You will often find your favorites parked around back or popping-up inside our production space. For the most up to date information on Food Trucks, please head to our FB page.
Tuesdays with Timber is set to return in 2023 with local music, adoptable pets and yappy hours benefitting local and regional animal shelters and foster programs. (Yes, we are pet friendly!)
INTERSTED IN BOOKING YOUR BAND? CONTACT US