Pairing menu
·

Food Trucks

· P

op ups

Like many distilleries and wineries, we do not have a full commercial kitchen in our production facility. However, we do have a small plates menu with items that have been specially selected to enhance your tasting experience. Our pairing menu is available any time.

Aside from our in-house menu, we host food trucks and pop-ups throughout the year. This winter we are excited host E Dogg's Pop-Up Bistro 5 nights/week from 4-9pm and every Saturday beginning in November from 12-3 for brunch. Times and dates may vary.

For the most up-to-date information on other visiting food trucks and pop-ups, please visit our Facebook Page.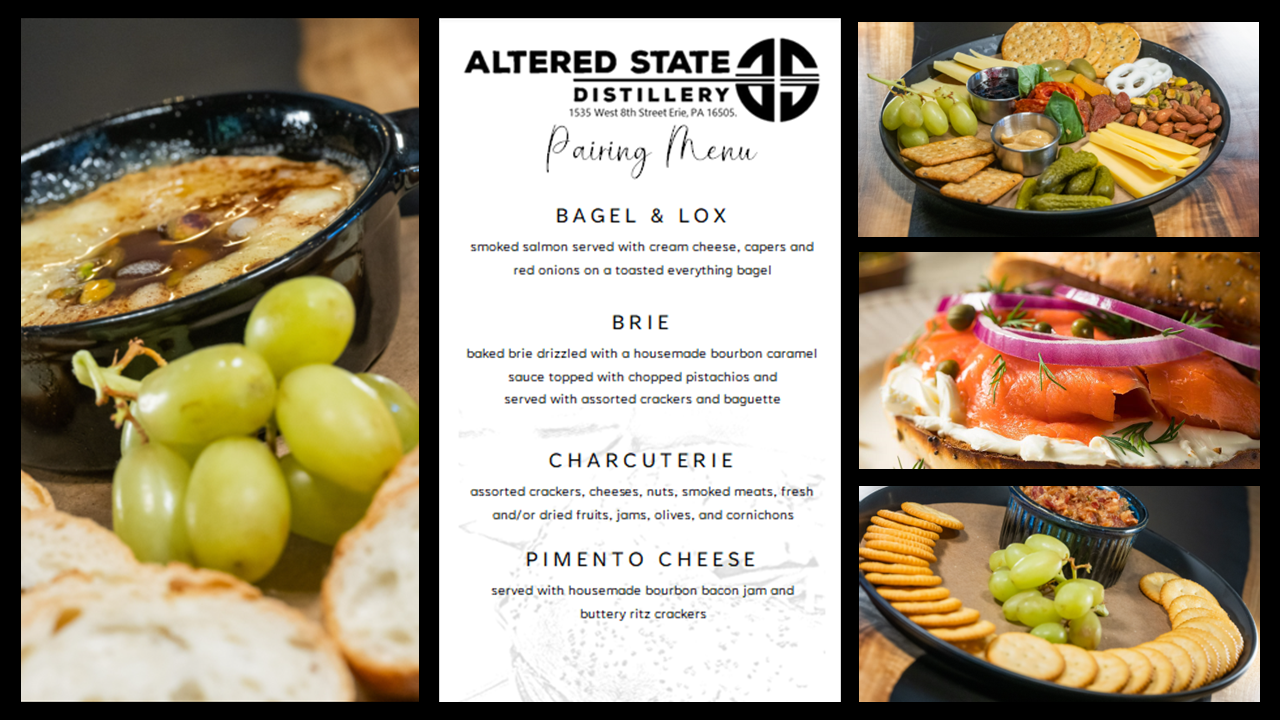 E Dogg's Pop-ups :
Tuesdays 4-9
Wednesdays 4-9
Thursdays 4-9
Fridays 4-9
Saturday Brunch 12-3
Saturday 5-9
Contact E Doggs
(814) 882-2903
eric.longley@eriedoggs.com