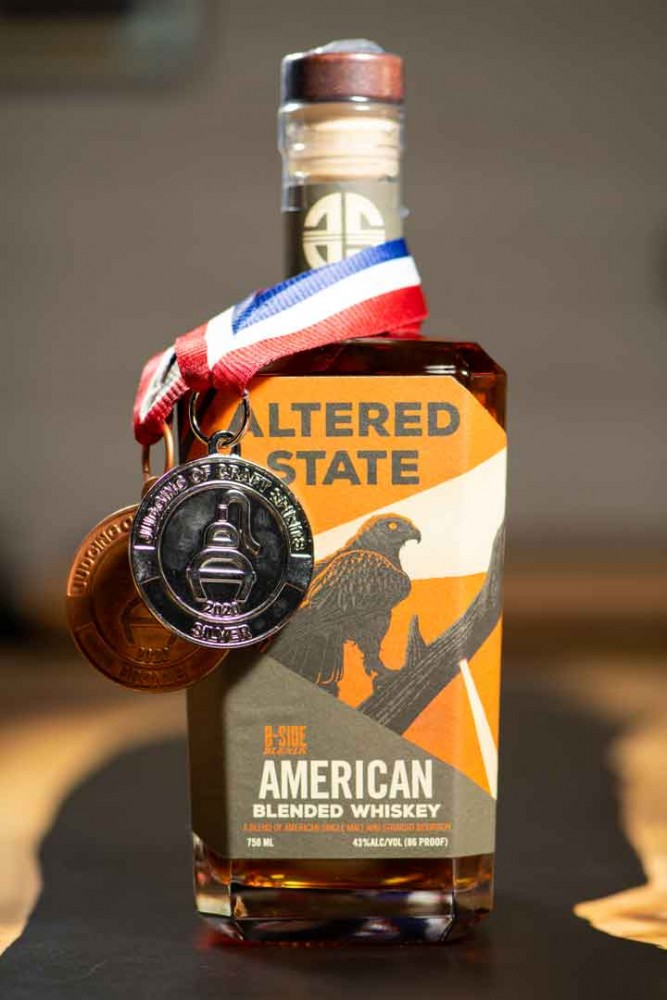 American Blended Whiskey
This is a 2-part blended whiskey consisting of bourbon whiskey (corn, rye, and malted barley) and single malt whiskey (malted barley, black malted barley, and cherry smoked barley). 4-year aged bourbon is blended with a younger single malt to create this complex blended whiskey.
Tasting notes: smokey chocolate, biscuit (bread), caramel, vanilla, and toffee.


*2020 ADI Awards Bronze Medal Winner


Alc. 84 Proof // 750ml