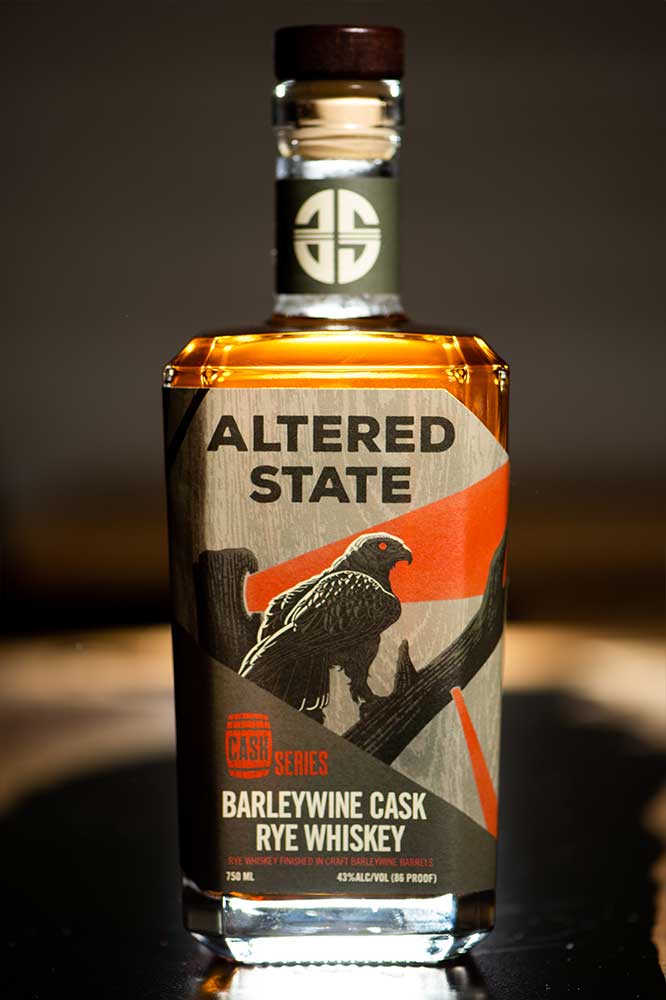 Barleywine Cask Rye Whiskey
Rye and Malted Barley. The rye is aged for 4 years or more in Kelvin Cooperage #3 char barrels. It is then emptied and secondarily aged in barley wine beer casks from Voodoo Brewery. This process is sometimes considered "Double Oaked".
Tasting notes: peppery spice, dried fruit, vanilla, sweet caramel, and biscuit (bread).

*2020 MicroLiquor Craft Spirits Award Bronze Medal Winner

Alc. 86 Proof // 750ml
Out of Stock